IUBS 2022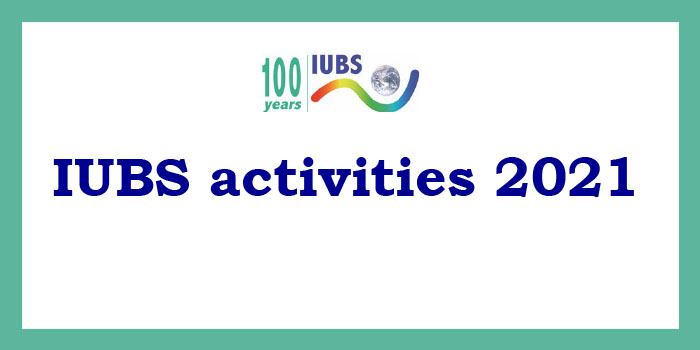 Climate Education:
The project "TROP-ICSU: Trans-disciplinary Research Oriented Pedagogy for Improving Climate Studies and
Understanding" is presently run and supported by IUBS.
The project has collected, collated and developed over 280 Teaching Resources, which soon across 10 disciplines.
In partnership with Climate Change Education Futures in India, in association with Oxford University, TROP ICSU conducted a survey of approximately 500 educators in India and in-depth audio interviews with 50 educators.
Monash Climate Change Communication Research Hub joined hands with TROP ICSU as a partner, in February 2021.
MCCCRH is an Australian research entity, bringing the research resources of a university to climate communication.
The project team mentored 6 students as project interns in 2021.
The following events have been:

Online Session at "International Conference for Nature and Natural Resources Conservation- Towards 2030 and beyond", August 2021 at Sharm-El-Sheikh, Egypt, organized by Ministry of Higher Education and Scientific Research, Egypt and Academy of Scientific Research and Technology, Egypt.
Online workshop on "Effective Education for Long-term Sustainable Solutions to the Problems of Air Pollution", in August 2021
Mentoring Session for the teachers from Sri Venkateswara College, Delhi University, India:
online workshop cum Faculty Development Program for the teachers of Delhi University, India on 26th August 2021
Online TROP ICSU Workshop oriented towards «Digital Pedagogy & Climate Change Education across Disciplines» for teachers of Delhi University, India, on 28th August 2021
'tickLinks' by Open Links Foundation, in partnership with TROP ICSU conducted an online contest 'SHARE YOUR BEST', for the teachers teaching Science, Maths and English for Std 4-6 and Std 7-9, on Earth Day, 22 April 2021.